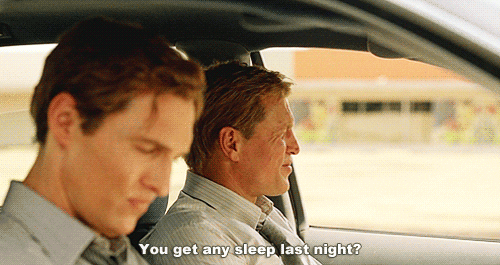 NOPE.
As you may have noticed (how could you not?), I whine a lot about my trouble sleeping. Since I don't have kids or legitimate serious problems to keep me awake at night, there's really no reason why I should only be sleeping for less than four hours each night. Last summer I noticed the sleepiness I felt during the day seemed more significant and in the fall I started waking up with headaches. No better way to start the day than with a pounding headache!
I blame all of this on turning 30. The other sucky part was that migraines went from being something that happened once every few months to an almost weekly occurrence (I realize that a lot of people have it way worse, but migraines are crap regardless).  I also felt too tired to exercise most days, so I just ate more crap and was even more tired. Not good.
When I had sleeping problems in Corpus, I went to see a doctor and he thought it was due to stress about work and just a general unhappiness with life. I was supposed to go to a sleep clinic there, but then I moved and never scheduled one in Austin. I also tried Ambien at several points in time, but that never worked out well.
After I moved, I kept waiting for it to get better since I have a less stressful job that I really enjoy and I live in a city I love where I am quite happy. I also thought maybe I was just tired because of the fatigue related to arthritis, but I couldn't understand why I would be so much more exhausted when I wasn't having any arthritis-related pain or swelling. So, in January I finally got fed up with it and went to a doctor. After some tests, he sent me on to the allergist because Austin is allergy hell.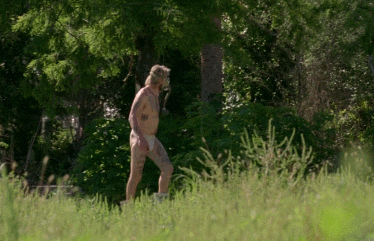 Stupid grass and flowers and trees and nature. UGH.
In February, I met with the allergist and after some testing he discovered I have allergies that can be easily fixed with some nasal spray and daily Allegra (yay!) and he solved the exercise-enduced asthma problem. So, while that was productive, it didn't solve the sleeping problems. After a long chat about my sleeping experiences, the allergist said it looked like I might have some sleep apnea issues and he sent me to a sleep specialist.
I had an appointment in late January where I had what definitely seemed like sleep apnea from my symptoms. So they scheduled me and I did my sleep study in February. I stayed in a room that looked like a hotel room and they hooked a gillion little wires to my head and upper body.
My follow-up appointment happened in March and much to my great disappointment, I don't have sleep apnea. I realize that that sounds like a strange sentiment, but sleep apnea is a diagnosable problem with definable methods for treating it. So, instead of a specific sleep issue, I just don't sleep for no specific reason. The study (and every sleep tracker I've ever used) showed that I sleep for a couple of hours, lay awake for a few more, sleep a little more, wake up for a while, then sleep for about an hour until it's time to wake up. There's no clear or obvious reason why.
I've never been a great sleeper and even as a baby I would spend hours when I should be asleep just hanging out in my crib wide awake like a little creep. My dad is also an intermittent sleeper and we are both plagued with a personality type that is prone to being overly worrisome and anxious about things that aren't really that big of a deal.
So, between my body's refusal to sleep through the night as a rule and my ability to spend hours each night meticulously planning and worrying about something that may not be stressful at all (like meeting up with friends for dinner) and might not even be happening for several weeks or months, I'm not sleeping. Apparently some people don't sleep well because their bodies just don't sleep well. So, I am pretty frustrated about that.
The doctor prescribed me a sleeping aid that is supposed to help me stay asleep once I fall asleep, so I've been taking it for a month. Although I am staying asleep for longer periods (per my sleep app on my phone), I feel really groggy during the majority of the morning (exercising before work has been a struggle and a half) and I have noticed a significant increase in my cravings and hunger for carbohydrates specifically. And since I already want ALL THE CARBS ALL THE TIME, that's been a real treat.
I don't know really what the point of this is other than I'm still tired and grumpy (business as usual), except now I want pizza even more than I did before and my pants are hurting me.
PS: I learned from my sleep study that if you do one where the sleep lab is actually located in the office, then you usually only have to pay for an office visit (if you have insurance) when you do the sleep study portion. Since you're visiting the office and not a special off-site lab, it is registered with your insurance as an office visit. So, instead of paying around $900, it only cost me $35. Hopefully, if you need a sleep study, that maybe that can help you save some money depending on your insurance.
In conclusion,