I really feel for Michigan State and this Richard Spencer mess. It is so hard to explain to students why you have to let someone like him speak on your campus if a reservation is made through the correct channels. I would love to deny someone the ability to spread their messages of hate, bigotry, and racism on our campus, but their right to speak is consistently upheld by courts. And I completely respect the importance and value of free speech (including speech I am vehemently opposed to), but knowing that universities have to shell out hundreds of thousands of dollars for security and damage that was the result of a speaker who only shows up to cause crazy sucks a lot. Milo Yiannopoulos speaking at Berkeley cost the university $800,000.
I wish we could just ignore these asshats so that they don't get the reaction they are hoping for and more media attention. People like Spencer come to a campuses just to prove this completely inaccurate point: "No other group is treated with this kind of hostility. It is only us. Precisely because we're white. We're the only ones showing the real crisis in modern America today. There is a silent war going on." They are betting on people letting their rage at their TERRIBLE beliefs get the better of them, and it works almost every time.
I live in dread and fear for the day that one of our student groups finally manages to be able to afford having these kinds of speakers on our campus. It's going to be a disaster.
OH MY GOD the Hannibal episode where the guy is sewed to the other guy and he has to RIP HIMSELF OFF. I almost vomited. I had to leave the room.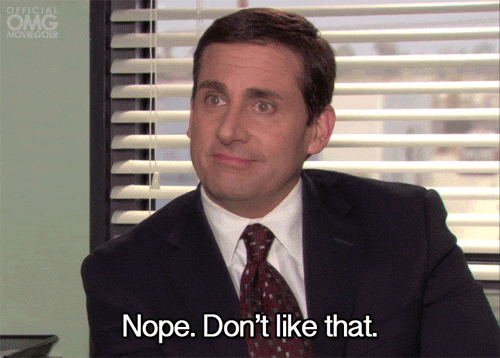 One of my students was talking about getting "moon shoes" for the snow. I could not understand why she wanted these for snow:
I wanted a pair of those SO BADLY when I was kid. A friend got two pairs (UGH RICH KIDS AMIRIGHT?) and we decided to jump on the trampoline with them which was a painfully stupid decision. Anyway, my student was talking about these:
I don't follow fashion, so I don't know if these are a "thing," but WHY? Can you please explain to me why you would want these? Anyone. Please.
I watched Three Billboards Outside Ebbing, Missouri this weekend and it pissed me off. Frances McDormand, Sam Rockwell, and Woody Harrelson were great in it, but I loathed the story line. I have significant problems with the idea that because you are in pain, then it is reasonable for you to inflict pain on others. This made me angry when I read and watched Wild because she hurt a lot of people but exculpated herself from the responsibility of those actions because her mother died. I don't know what it is like to lose a parent, but I do know a lot of people who have been through devastating losses, yet do not go around ruining other people's lives because of their own pain. Both Mildred and Dixon should have been in jail for their acts of violence, and I am deeply disturbed by how quickly they were both absolved of their illegal and horrible actions.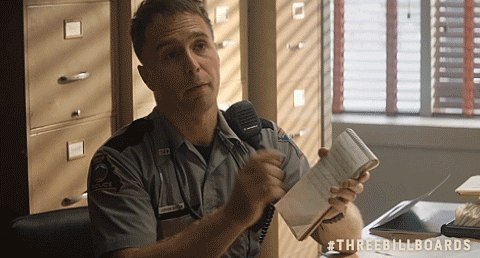 Dixon reminds me of too many people I know who are now in law enforcement or the military and are still horrible, racist, and bigoted bullies. That also gives me rage. And what a waste of Peter Dinklage! He's such a talented, charming, and handsome human, and I sincerely hope people start hiring him for roles that are not specifically written for a little person. I would LOVE to see him in a romantic comedy.