I have been rich in good reads as of late. Three great books in a row!
The Book of the Unnamed Midwife by Meg Elison
I loved this novel so very much and I could not put it down. It was completely engrossing.
In the wake of a fever that decimated the earth's population—killing women and children and making childbirth deadly for the mother and infant—the midwife must pick her way through the bones of the world she once knew to find her place in this dangerous new one. Gone are the pillars of civilization. All that remains is power—and the strong who possess it.

A few women like her survived, though they are scarce. Even fewer are safe from the clans of men, who, driven by fear, seek to control those remaining. To preserve her freedom, she dons men's clothing, goes by false names, and avoids as many people as possible. But as the world continues to grapple with its terrible circumstances, she'll discover a role greater than chasing a pale imitation of independence.
I LOVED reading a survival story featuring a woman who was smart, tough, and compassionate. I often get frustrated by people who consistently make stupid mistakes or are silly about survival. I also believe that this may be the first book I've read that features a bisexual woman as the main character, and I liked the way her thoughts and feelings were written regarding her sexuality. It didn't feel contrived and her sexuality was not used a plot point.The story moves at a good pace, and I never felt bored by the plot. The story is a stark view of humanity and the quick inhumanity of men, and it's dark with pockets of hope. I also did not feel like the terrible things that happen to women (rape, assault, mutilation…) were used in service of advancing the plot. Anyway, I loved it!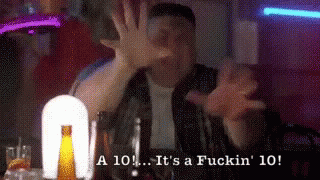 The Book of Etta by Meg Elison
Much to my total shock and delight, I learned after finishing The Book of the Unnamed Midwife that it is actually a series! The third book is not out yet, but the second one is and I blew right through it.
Etta comes from Nowhere, a village of survivors of the great plague that wiped away the world that was. In the world that is, women are scarce and childbearing is dangerous…yet desperately necessary for humankind's future. Mothers and midwives are sacred, but Etta has a different calling. As a scavenger. Loyal to the village but living on her own terms, Etta roams the desolate territory beyond: salvaging useful relics of the ruined past and braving the threat of brutal slave traders, who are seeking women and girls to sell and subjugate.

When slavers seize those she loves, Etta vows to release and avenge them. But her mission will lead her to the stronghold of the Lion—a tyrant who dominates the innocent with terror and violence. There, with no allies and few weapons besides her wits and will, she will risk both body and spirit not only to save lives but also to liberate a new world's destiny.
This story takes place a hundred years after the Unnamed Midwife's time which proved to be very cool. The newly constructed world was fascinating, and learning about how each of the different societies made their own rules was endlessly interesting. I could have honestly followed Etta through all of time. Etta, like the Unnamed Midwife, is also smart, tough, and uncompromising. They are both survivors who have to navigate the brutality of a broken society.
I found both to be thoroughly interesting and unique, and I can't wait for the third. These novels do feature a lot of sexual violence, so if that is something that is especially hard for you to read, then you might want to skip them.
Pachinko by Min Jin Lee
Pachinko follows one Korean family through the generations, beginning in early 1900s Korea with Sunja, the prized daughter of a poor yet proud family, whose unplanned pregnancy threatens to shame them all. Deserted by her lover, Sunja is saved when a young tubercular minister offers to marry and bring her to Japan.

So begins a sweeping saga of an exceptional family in exile from its homeland and caught in the indifferent arc of history. Through desperate struggles and hard-won triumphs, its members are bound together by deep roots as they face enduring questions of faith, family, and identity.
This novel was exception and beautiful, but it broke my heart in about a million different ways. The pacing was excellent and the characters were wonderfully well-developed. I thought about them frequently when I was away from the book. I (shamefully) had no idea about the turbulent history between Korea and Japan, and the discrimination that ethnic Koreans faced while living in Japan. At its heart is a story of immigrants, and the feeling of not having a home. It's particularly timely (always timely I suppose) in the United States. We are not kind to new people. I really enjoyed the novel even though it made me deeply sad over and over again. I really wished it had been longer.