1. HBO is turning Prep into a series and I am THRILLED. I read Prep the summer after I finished my master's degree and I remained obsessed with it for years. It resonated with me at that time in my life because I was going through some significant changes with friendships and relationships, and completely pivoting on who I wanted to be when I grew up (little things like get a doctorate instead of get married. Bye, boyfriend.). Sounds like I need to give it another re-read! The novel has the most perfect character names of all time. Cross Sugarman! Gates Medkowski! Darden Pittard! ASPETH MONTGOMERY!!!!!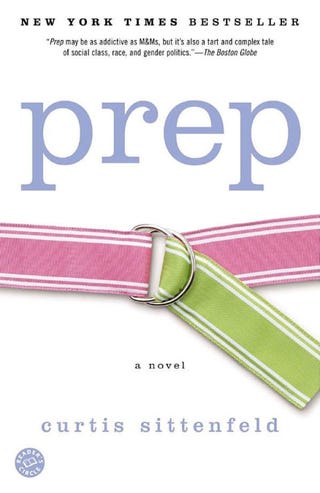 2. Go Fug Yourself has a tribute to photos that Common took at the Oscar Nominees' luncheon that look very much like they belong on a self-help book. I thought this was hilarious, but you also get to look a numerous pictures of Common which is always a good day in my book.
3. This article, "Stacy London On Her Year Of Going Broke," was worth reading. It is terrifying how health issues can derail us so severely.
4. Last week, I randomly stumbled across Fearless on Amazon Prime after I noticed that it stars the endlessly amazing Helen McCrory. Since I absolutely cannot say no to anything that she is in, I started watching it. And then I couldn't stop. It also stars Wunmi Mosaku who is fantastic and has no time for your nonsense.

5. The most important day of the year, Galentine's Day, is next week! Get your gals together and celebrate your love for each other!
6. Two ingredient Nutella brownies. You can make them for your lover next week, or to treat yourself for not settling for of all of those previous relationships that just weren't the right fit your high level of awesomeness.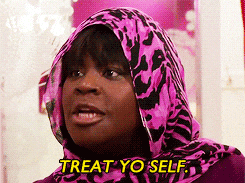 I'll be enjoying them with a glass (or two or four) of wine and my TV who always supports me and gives me exactly what I want.
7. I am REALLY pumped for Red Sparrow with Jennifer Lawrence. I love a good lady spy movie, but I really love a good Cold War lady spy movie. This would be a great movie to watch on Valentine's Day, but it doesn't come out until March.

8. I am super pumped for figure skating, but the toll that it takes on the bodies of these young skaters is significant. "Success of Russia's Female Figure Skaters Takes a Toll in Injuries and Stress."
I am going to miss Evgeni Plushenko SO MUCH these games. His Instagram is a real treasure.
9. I am thrilled with the second season of Victoria thus far. I am so pleased that they are exploring her struggles to connect with her children, cope with postpartum depression, and to find joy in motherhood.
I enjoy Victoria and Albert's relationship so much this season. They squabble a lot over dumb stuff, but I adore them. It's also nice to see Victoria finally feeling confident enough in herself to trust her gut and take a stand on issues that are important to her. Finally, you can read more about the question of Albert's paternity here.
10. To tide me over before Black Panther comes out next weekend, I've been enjoying the soundtrack. This week the music video for "All The Stars" came out and holy moly it is gorgeous. The movie looks incredible, and if it is even 10% as beautiful as this video, then I am just going to cry the entire time.

Could SZA be anymore talented? Good grief. One person should not get to be that breathtaking.