There is no other way to describe Phoolan Devi other than complete and total badass. She is a controversial character, but a deeply interesting woman. Devi was known as the "Bandit queen" after she essentially become the Robin Hood of India. Oh, and then she went on the become a Member of Parliament. Not a gal to be trifled with.
Phoolan was born in 1963 into a low-caste family in poverty in rural Uttar Pradesh, India. She got her start as an outraged woman when her cousin tried to cut down a tree on their property which she felt was his family's effort to establish control over the family land. Despite being only 11, she took to publicly taunting her much older cousin. She eventually gathered a few girls from the village to stage a sit-in on the land, but she was eventually beaten unconscious with a brick when she wouldn't abandon the protest. BEATEN UNCONSCIOUS WITH A BRICK. Age 11. Jesus.
Shortly after the incident, a marriage was arranged for with a man who was at least 15 years older than her (accounts vary on his age) and lived a few hundred miles away. Her family traded her for a cow. Unsurprisingly, she suffered sexual and physical abuse at his hands. When she tried to run away, she was sent back by her family who deemed her a disgrace. Phoolan was 11.
Her cousin (of the tree drama) lied to the police and claimed that she had stolen from him, so Devi was jailed for a few days. During her imprisonment, she was physically abused. After sending generous gifts, her family convinced her husband to take her back. The abuse began again and several accounts of her life include marital rape. She managed to run away again, and this time became a social outcast for abandoning her husband. This all happened at just 16 years of age.
It is unclear as to how it transpired, but Phoolan fell in with a gang of bandits (dacoits). The situation immediately went south when the leader of the gang attempted to rape her after she refused his attempts at courting. He was killed by Vikram Mallah who then took leadership of the gang. It was not long before they were living together. A few weeks after their relationship began, Phoolan and members of the gang attacked her husband. She herself dragged him out of the house and stabbed him. He was left for dead (tragically, he did not die) with a note for warning older men not to marry younger girls.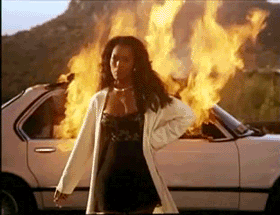 I don't typically condone violence, but I am okay with all of this. Don't abuse children and you won't get shanked in the night, okay? On the bright side, because he was still legally married to Phoolan, he was never able to marry again. He lived out the remainder of his life as a recluse because the townsfolk were worried that association with him would bring the violence of the bandits.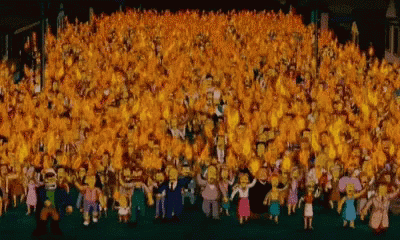 Phoolan was the only female member of the gang, and she was soon participating in gang activities in upper-caste villages. This included looting, kidnapping prosperous people for ransom, and highway robberies targeting the wealthy. Things started to fall apart in the gang as jealousy and dislike over Phoolan erupted. Eventually, a gun fight ensued and Vikram and Phoolan escaped alone in the night. They were eventually tracked down and Vikram was murdered. The victors took Phoolan to a house in Behmai village where she was beaten and raped for three weeks. Two members of the gang who were in her same caste helped her escape, and she started a new gang.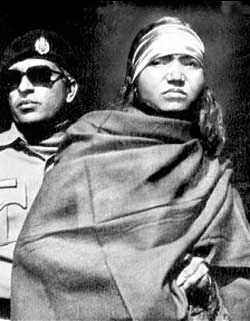 She eventually went back to the Behmai village to seek revenge on those who had abused her. She couldn't find the original men, so instead she lined up every man of the caste that her abusers had been in (Rajput). A total of 22 Rajput men were murdered. Phoolan absolved herself by claiming that she had not actually pulled a trigger. While the murders were regarded as outrageous by the upper caste, those in the lower castes and the "untouchables" believed she was an incarnation of the Goddess Durga.
Phoolan was on the run for two years when Indira Gandhi's government negotiated a surrender. Phoolan was in poor health, and in 1983 she agreed to surrender. The surrender took place in Chambal ravines in front of a crowd of around 10,000 people and 300 police. She was charged with 48 crimes, but sat in prison while her trial was delayed for 11 years. She was finally released on parole in 1994 and the cases against her were withdrawn.
She married Ummed Singh and in 1995 converted to Buddhism. Two years after her release from prison, she won an election as a Member of Parliament of the 11th Lok Sabha. She lost in 1998, but was reelected in 1999. She was a sitting Member of Parliament when she was shot dead by three masked gunmen in July 2001 outside of her home in Delhi. The single man convicted for her death claimed that his actions were in revenge for the men who had been gunned down in Behmai.
Her life was a controversial one and not without violence, but what an incredible story. It is a tragedy that at 37 she was murdered when she had just found a way to make change in a world that had so brutally abused her.
More reading:
"India's Bandit Queen: A saga of revenge—and the making of a legend of 'the real India'"
Sources:
"Killer of Phoolan Devi, India's 'Bandit Queen', given life sentence"
"Phoolan Devi"
"Phoolan Devi: A Dacoit, a Rape Survivor, a Politician, a Legend"
"Remembering the Bandit Queen: 10 things to know about Phoolan Devi"
"Who was Phoolan Devi, India's original 'Bandit Queen'?"