1. This is the LETTER OF THE YEAR. God bless you, Jonna Ramey, and your zero tolerance of Nazi bullshit.
2. If you want to support DREAMers and find a way to help protect these vulnerable young people affected by the rescission of DACA, then start relentlessly contacting your congresspeople. I've heard that written notes and letters make a bigger impact (you can physically see the mail!), but don't hesitate to call as well. I hate talking on the phone, but it's worth it to help these hardworking and valuable people. There is a DREAM Act toolkit with specific lawmakers to to contact, but you can find your Reps and Senators by clicking on the links.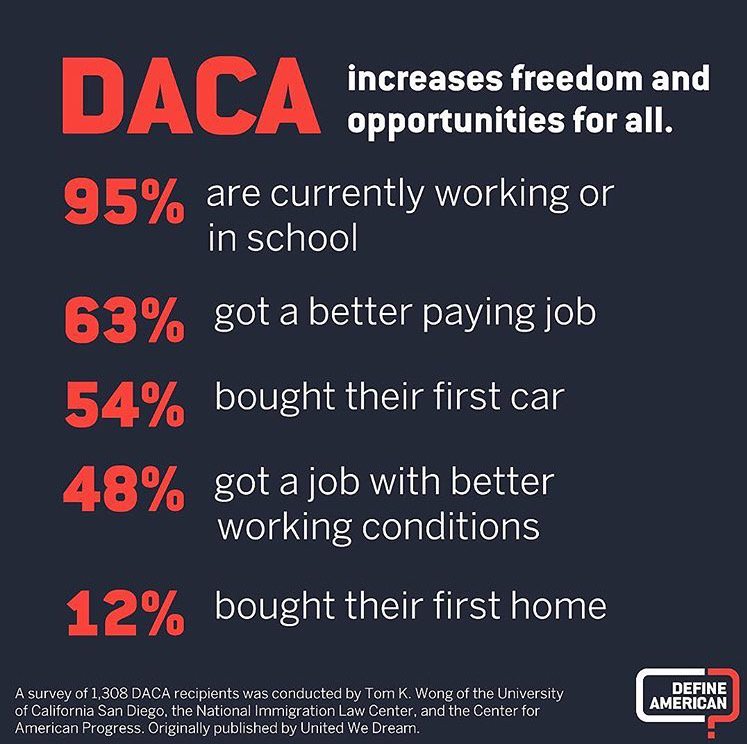 3. DACA does not provide an avenue to citizenship, so at the end of the day, we still need to urge our Congress to provide a path to citizenship. There is no other way to solve this issue.You can read more about the DREAM Act here which includes that option. It is the right thing to do. I want to eventually get to a place where all undocumented folks can have access to an affordable and timely path to citizenship, but we have to start somewhere.
4. In things that have turned out to unintentionally funny, I have received many a phone call from angry citizens and alumni this week because we sent out several messages of support for our undocumented students and my boss had the audacity to attend a rally for DACA (I was stuck at a rental car place for two hours, so I missed the ENTIRE THING). These folks are pissed and paranoid. One guy yelled at me about how the his friend "in the government" is paid to "scrub immigrant records" because they are all criminals. Okay. And, of course, they are all ENEMIES OF THE STATE. It's a good thing that eye rolling is a silent act.
I can't even count the number of times I had to say, "No, I actually won't be apologizing. Have a day."
5. Thanks a lot for not telling me that the third season of Narcos is already out! What are you people even good for anymore??
Pascal 4-Eva.
6. I would like to apply to live in this glass cabin surrounded by Swedish nature. I'm always stressed out over every single little thing, so I think I would be a great test case. Can this woman calm down? Is it possible for her to be chill for even five seconds? Science must find the answer!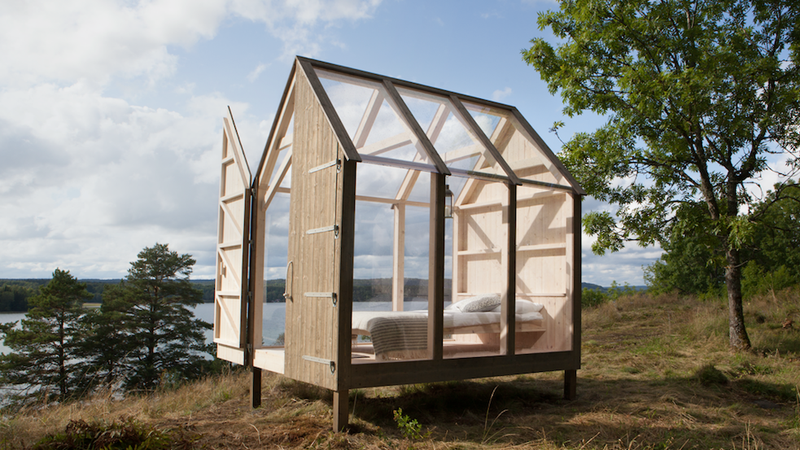 7. On our drive back from Eureka on Monday, we listened to the Revisionist History podcast episode, "The Blame Game" on the 2009 allegations against Toyota about uncontrollable accelerating. Their hypothesis about what really happened was extremely disturbing to listen to while driving (especially since we were in a rental car), but it is information that everyone needs to hear. I had no idea, but what a NIGHTMARE of a situation.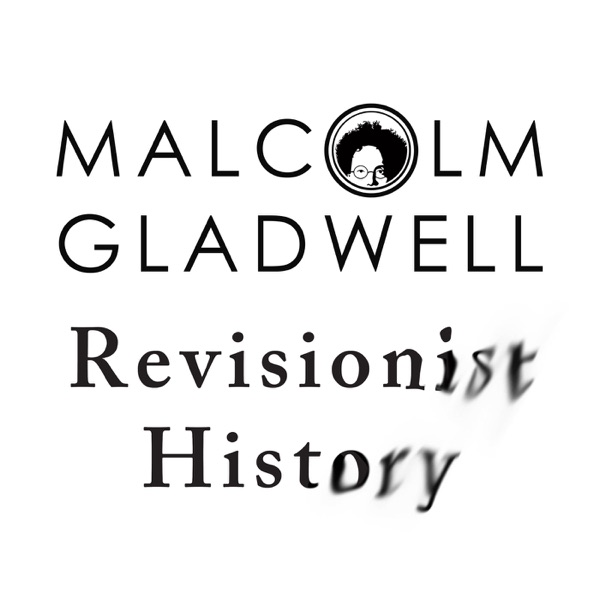 8. At 29, Elaine Welteroth was just named as Editor in Chief of Teen Vogue which makes her the youngest Editor in Chief ever for a Condé Nast publication. Oh, and she just happens to be a graduate of the university I currently work at, Sacramento State. Maybe she can come back for a talk on dressing for work in a way that is less "brain dead school marm" and more "person who is still alive and enjoying life."
9. Speaking of Teen Vogue, Lauren Duca's latest column, "Fashion IS Political, Period" is a good read.
10. "America's shrinking percentage of white Christians isn't a sudden occurrence." I tend to think that a lot of people are sick of the kind of religious-based hate and bigotry that is displayed in efforts like the Nashville Statement. Take your hate and hit the road. They're dragging down an entire religion that has many inclusive and kind people in it.
11. Alexander Skarsgård being a total turd (while looking like a total creeper) to his little brother gets my official Obnoxious Big Sister Stamp of Approval.
12. This Easy Bruschetta Chicken looks like a perfectly delicious meal to enjoy during the summer that WILL NOT RELENT.
13. I don't even know how to explain this, but "Firefighters Rescued A Woman On A Tinder Date Who Apparently Got Stuck Trying To Remove A Bag Of Her Own Poop."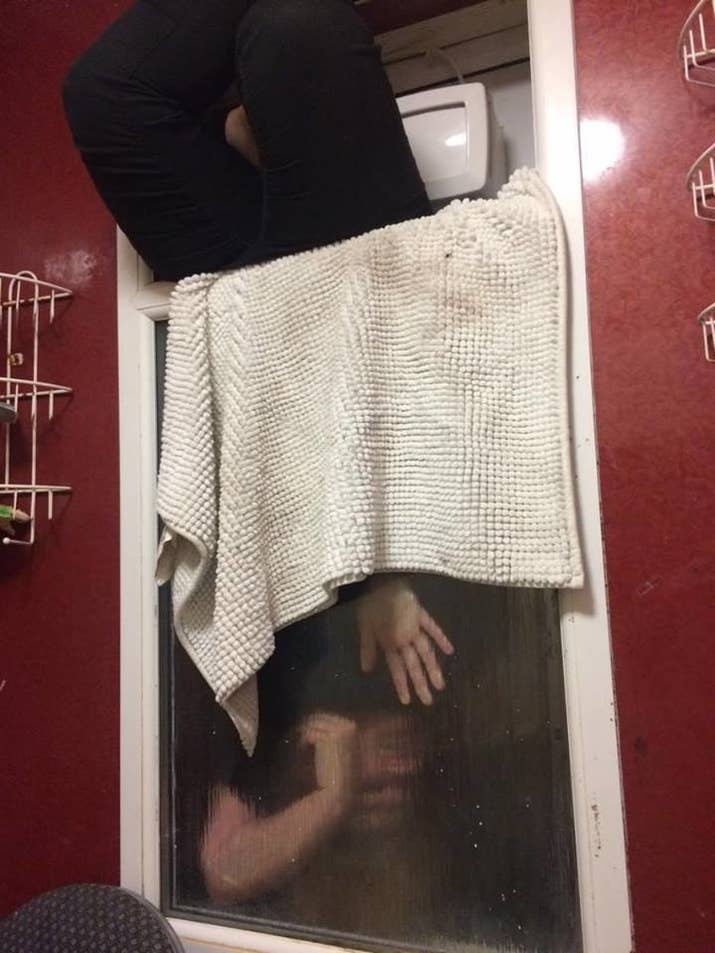 This is so many levels of horrifying and there are few kinds of panic that match being in someone's house with a toilet that won't flush everything.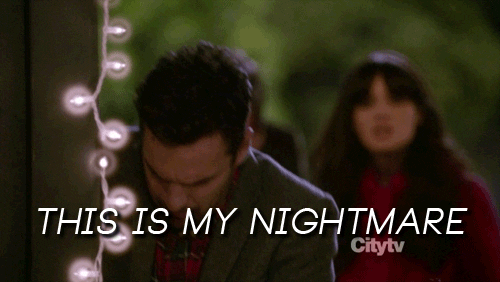 14. "The Polish Doctors Who Used Science to Outwit the Nazis." YES, SCIENCE. BOO, NAZIS.
15. Be safe if you're in the path of Irma and take your animals with you!!!