WORDY RANTS AHEAD.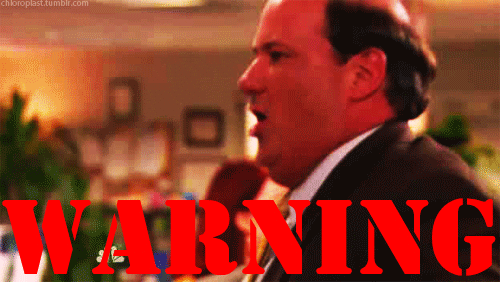 One of the most bizarre experiences for me post-election has been the repeated accusation from friends and family that I "don't live in the real world." This always surprises me because this comment ALWAYS springs forth from someone who has never left our tiny town in Texas. Or, on the rare occasion, has moved from our tiny town to another predominately white tiny town. Most of them live in the middle of nowhere on land that their family has owned for a century doing the same thing their grandparents did. Don't tell me about the real world when you never encounter a person of color and you spend all of your time on your isolated ranch bitching about how crappy our education system is. You haven't been inside a school in 40 years; YOU KNOW NOT WHAT YOU SPEAK OF.
They've never made new friends. Never had to find their place in a new city. Never experienced the unfamiliar. Never had to be uncomfortable. Never worked with or spent significant time interacting with someone who is completely different from them in every way. They've never lived in a large city and faced the issues that come with it. They've never traveled to another country and have never been thrown into a completely unfamiliar culture. They've never had to change. And they have never been forced to look at who they are and realize that they are not always as kind and decent as they once thought. They haven't been called out on their bullshit or had to take responsibility for beliefs that harm others.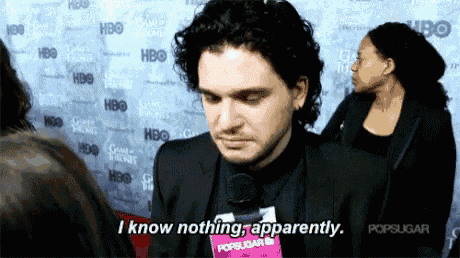 There is nothing wrong with living in a small town or staying in the town where you grew up. I would love to move home one day (although it will have to be after I retire since there are zero jobs I could do there). Just like there are people who never leave New York City. That is your choice, but recognize the limitations of your own experiences. I am a dramatically different person than I was at 18 because of the diverse range of people I've met and the places I've lived, but I still have a lot to learn. I also think I have a pretty good grasp on the real world because it comes into my office every single day. I work with kids who have seen the worst that this world has to offer, and yet they still somehow manage to pursue their dreams of an education. That is the real world and it's bigger than your tiny town in the middle of nowhere.
RAGE.
While my parents initially got me interested in history, it was a teacher in middle school who truly made me fall in love with it. She would lend me her personal history books and let me sit in her classroom at lunch to have history chats. As you can imagine, I still have great admiration and affection for her. So, I was devastated this weekend when she posted this:
First and foremost, the fact that there is a period instead of a comma at the end of Lincoln's quote is an egregious and purposeful error to make a false point. The full quote:
"If I could save the Union without freeing any slave, I would do it; and if I could save it by freeing all the slaves, I would do it; and if I could save it by freeing some and leaving others alone, I would also do that. What I do about slavery and the colored race, I do because I believe it helps to save the Union; and what I forbear, I forbear because I do not believe it would help to save the Union."
No one is denying that the North went to war to protect the Union first and foremost. Abolition came later, bu there was no way to even address that problem if the United States was fractured. Additionally, no one is arguing that Robert E. Lee wasn't a perfectly honorable man. I have no doubt that he would have done anything to avoid the war. He had to make an unimaginably hard decision, but that doesn't negate the fact that he led an army in a war against the United States. He still fought for the side defending their right to slavery. And, if anyone pulls that "states rights" bullshit on you, then kindly direct them to the original Declaration of Causes of Seceding States. These states declared, in their own words, that they were seceding in order to retain their "right" to enslave people.
South Carolina: "…An increasing hostility on the part of the non-slaveholding States to the institution of slavery."
Mississippi: "A blow at slavery is a blow at commerce and civilization."
Texas: "She was received as a commonwealth holding, maintaining and protecting the institution known as negro slavery– the servitude of the African to the white race within her limits– a relation that had existed from the first settlement of her wilderness by the white race, and which her people intended should exist in all future time."
Georgia: "For the last ten years we have had numerous and serious causes of complaint against our non-slave-holding confederate States with reference to the subject of African slavery."
Alabama: "No slave in this State shall be emancipated by any act done to take effect in this State, or any other country."
I could go on for each state, but this article provides a nice summary of the actual percentage of each declaration that was dedicated to various claims and grievances:
As I've mentioned before, I don't typically bust into someone's comments when they merely express an opinion. I likely disagree with that opinion, but I respect their right to have it. But if you share blatant misinformation, then I am coming for you and I don't care how mad you get at me or how "disappointed" you are that I dared to disagreed with you. Take a moment to verify what you share, then you won't have to deal with me. I feel like I should make an "Arguing Against the Lost Cause" toolkit because my GOODNESS how easily people forget well-documented history.