Friday was going to be a fantastic day. I got home from work, I put a brisket in the oven, and I even had time to take a nap while it was cooking. Sari and her boyfriend got to the house, we loaded up the brisket and other snacks, then started our drive down to Elk Grove to have dinner with friends. As I drove up an on-ramp to get on a major street, my Jeep jerked and the check engine light came on, then the entire thing stopped.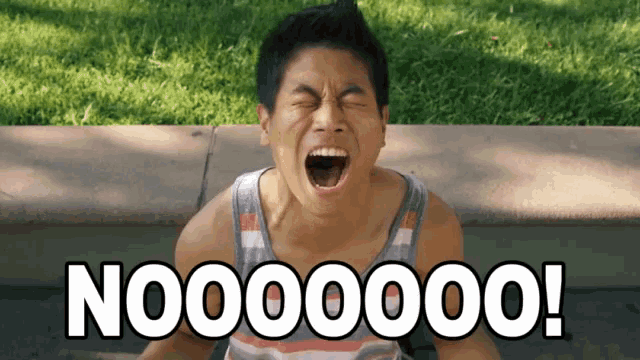 I frantically tried to turn it back on, but after three tries the engine wouldn't turn over. We were stopped in the middle of a busy merge lane of a super busy street on a bridge at 6 pm, so Sari and Kyle quickly decided we needed to get the flashers on and get out of the car ASAP. We were fortunate that the bridge we were stuck on had sidewalks, so we were able to crawl over a guardrail and stand safely on the other side of a concrete barrier while we called AAA to get towed.
Kyle spent his time trying to alert people by waving people away from the car since there was a steady stream of traffic coming up the ramp (my car was located about 10 feet after they crested the top). Sari had just got off being on hold with AAA when I heard Kyle yelling "NO NO NO" and waving his arms frantically. I turned just in time to watch a girl – who was looking left to merge into traffic – slam into the back of my Jeep.
The airbags went off and two teenagers popped out of the car. We worked quickly to get them out of the road and over the guardrail. Thankfully, they were unharmed.
The police arrived swiftly and were able to direct traffic around the wreck. In retrospect, I wish we had called them immediately to help prevent the entire thing, but it didn't occur to me. AAA wasn't able to get a truck there for almost two hours, so there was no way my car wasn't going to get hit. Please learn from my mistake. The police were able to get trucks there in about 15 minutes and they got the cars loaded quickly.
I am so thankful that no one was hurt and that their car didn't launch mine into others, but I am bereft. I love that damn Jeep and was planning to drive it for at least three more years (hopefully five). After I got all of my food safely out of the car, we went on to Tracy's house because, at minimum, I needed some wine and meat with friends.
I spent Saturday on the phone with the insurance companies. Since my Jeep is seven years old now, I am greatly stressed that it will just get totaled. I started working with a financial planner earlier this summer, and I have a great plan for helping paying down my private loans, but that plan does not include a car payment. Between feeling sick over the cost of a new car and thinking about the fact that if we had gone one more minute, then we would have been in the middle of a six-lane highway when it broke down (and we couldn't have safely left the car, so we would have been just sitting there waiting to get hit at 70+ mph), I haven't been able to sleep. Part of me hopes it gets totaled because the sudden breakdown really scares me (what if they can't figure out the problem and prevent it??), but I also don't want a car payment at all.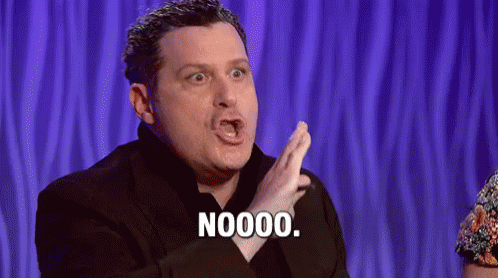 The anxiety monster has been RAGING the past few days. I also can't get a rental car because other insurance company has a mysterious "cap" that they think they will go over anyway, so no car for me. They won't tell me what this "cap" is, but I feel like I'm about to get screwed. I am super thankful that I live with Sari and that she is sharing her car with me. We work at the same place, so most days we can carpool. When our hours are super different, then one of us will ride our bike (we are just a few miles away) or I will call an Uber/Lyft. It's not the end of times by any means, and of course all that matters is that everyone is okay, but I am HIGHLY INCONVENIENCED and LOATHE having to rely on other people.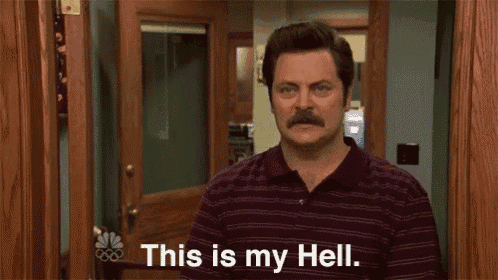 The insurance adjusters are supposed to go look at the car at some point this week, so we will see what happens. Any advice is appreciated.
I meant to be at the office catching up on some things Saturday, but that didn't happen, so I worked from home under the careful supervision of middle management on Sunday.
Then, everyone on Game of Thrones had a worse weekend than I was having. WHAT A STUPID PLAN. Clearly, Jon attended the same event planning conference as Catelyn (THE WORST).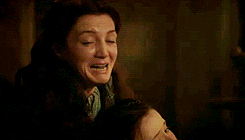 Also, HATS. Y'all need hats for winter!