I got super annoyed when I was hiking back to the parking lot on Saturday because almost every group I passed had their phone blasting music. I hate that this is a thing now. It already annoys me in public places and on the street (KEEP YOUR MUSIC TO YOURSELF), but I don't care to hear Calvin Harris blasting through the great outdoors.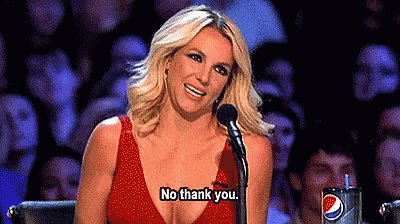 I was in the post office the other day and some guy was just blaring music while looking at his phone. I had to leave because I felt like I was going to have a nervous breakdown over it. I feel the same way about people who just look at their phone while it is ringing, or choose not to answer it but keep letting it blast their All The Single Ladies ringtone. Stop the noise while you decide if you want to talk to your mom or not you masochist! Or when a phone is vibrating like crazy on a table during a meeting and the person just looks at it. Vibrate is NOT SILENCE.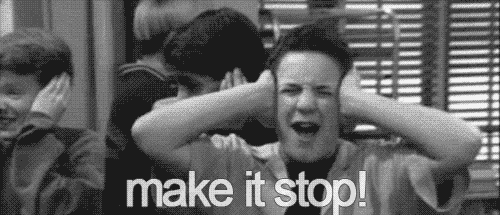 I also realize that this is a lot of just overly delicate me issues here, but I find noise (and light) to be so jarring and distracting at times that I don't feel like I can function. Also, what kind of person just assumes everyone wants a shared music experience with them? Extroverts I bet.
I was reviewing a travel reimbursement request the other day where someone had ordered an egg white omelet that cost $18. EIGHTEEN DOLLARS for something without a yolk! What. Are. You. Thinking.
When I was training for the Chicago Marathon in 2011, I bought five pairs of Moving Comfort briefs. They never rode up anywhere, they had a mesh panel that providing some cooling, and they were super comfortable. I've worn one pair of those briefs every single time I have worked out since I purchased them. After six years of steady and hard labor, they've started to fall apart over the past few months. I went online to buy some replacements and learned that not only does Moving Comfort now belong to Brooks, but they no longer make the underwear! And I can't find it anywhere online. I AM DEVASTATED. There were even my travel underwear of choice because they dried super quick in the event that I had to desperately do some sink laundry. Rest in piece, perfect undies.
So, now the real question, anyone have any recommendations for workout undies that are breathable, don't ride up, and dry quickly? Price is no object for the perfect undies!