The best thing about summer on campus (besides the lack of faculty and students) is that we have "summer hours." In order to save energy, the campus shifts from an 8 am -5 pm day to a 7:30 am -4 pm schedule with a 30 minute lunch break for staff (what is a lunch break?). The A/C turns off of at four, so that is a big motivator to get out of there ASAP. My schedule doesn't really change when my boss is in town (6:30 am – whenever he gets tired of being here), but when he is traveling I try my best to take what I can to do at home and get the hell out of dodge around four.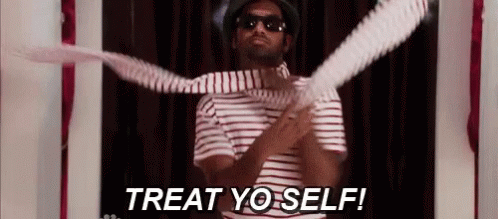 It is the most splendidly luxurious feeling in the world to leave work at four!! I can't even describe it. This week has been amazing because my boss has been traveling for work, so I've been leaving right when that A/C turns off. I've been taking advantage of not being at work until 8 pm by going to an early evening Orange Theory class. I usually try to make the 5 am class, but that has been increasingly hard since I'm not getting to bed early enough to wake up at 4:30 am. Obviously, I can wake up at 4:30 am if I'm really motivated, but since I'm never motivated to exercise, doing everything I can to make easy is paramount. So, the evening class is working out so far even though I can barely walk from soreness.
That Orange Theory is NO JOKE. They really get you to hustle. The other positive to evening workouts is that I can go home and shower then have hours to cool down before bed. Since we are trying not to use our A/C, it's not really cool and refreshing in the house when I get out of the shower in the morning after a sweaty workout. So, I put on on clothes while I'm still overheated and thus start my day HATING EVERYTHING.
Whole30/60/whatever is coming along pretty well. I'm on day 11 and I've only had one moment of feeling like I would just DIE if I didn't eat something. I set myself up for it because I went to a See's Candies to get some gifts (they have the BEST peanut brittle ever) and I then spent the day with bags of chocolate, English toffee, peanut brittle, and truffles at my desk (because it all would have melted in the car). I spent ALL day thinking about how wonderfully tasty all of those things were. Thankfully, I survived and managed to get the treats in boxes and mailed out without consuming any of it. It felt like a miracle.
No, Aziz. That's how I got here. So, things are going well and I've been exercising consistently and not eating my feelings which always feels like an outstanding achievement.