Since deciding to not run the Big Sur Marathon and starting my double job duties, I stopped working out and have been more focused on eating a lot of feelings and anxiety. It's been a bread and beer bonanza.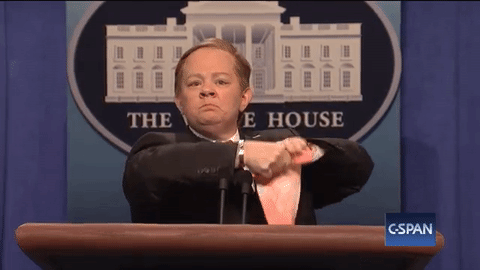 The  minute I feel overwhelmed and short on time I completely give up even trying to make healthy choices. And what's crazy is that it takes more effort to stop and buy crap than it does to just eat what I already have at home. It is craziness I tell you, CRAZINESS! It also doesn't help that a really nice grocery just opened up right by campus and they have so many wonderful fresh meals in their freezer section. They also have a beautiful salad bar and all kinds of healthy quinoa options, but I've been getting the lobster macaroni on the regular. It's only $6 and tastes like HEAVEN. Someone told me there is no way it's lobster in there for $6, but do you think I give a crap? It tastes great!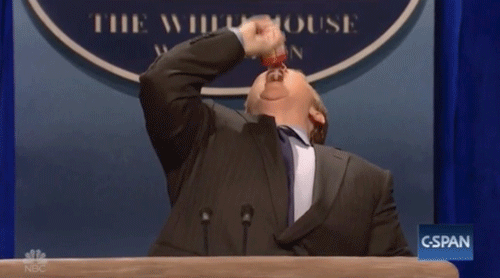 That mystery ocean meat macaroni is my 8 pm joy. I've also been eating lots of bread and cheese and PLENTY of Reese's. It's probably a good thing that we are out of holiday candy season because I prefer the eggs, trees, or pumpkins, but I can make do with a traditional cup when I must. Obviously, none of this feeling eating is doing anything to help me mentally or physically. I wake up sluggish, puffy, inflammed, and just generally cranky. I'm hungry all the time (also, shout out to Prednisone for that). Things don't fit well and I spend all day in a food hangover which only makes me want more food. The usual. So, I've been a real peach – tired, stressed out, and cracked out on snacks.
Are there people who just eat mostly healthy all the time for years on end? I feel like every few months I'm having to get my shit together. WHY IS MACARONI AND CHEESE SO GOOD??? Also, why are my pants to tight suddenly? I don't understand why I don't want to eat healthy. It is completely logical. My arthritis does better, and it's better for your body and well-being. My skin is better, I have less anxiety, and my cltohes fit. But, also, why does a whole lot of cheese taste so good? Riddle me that!! Why can't I want a salad like I want goat cheese with jam on delightful little crostinis?? WHY.
I've also not been working out because it hasn't been a priority. There's not a good excuse, I've chosen sleep over exercise. I got my act together on Sunday and went to OTF again which was crazy hard, but I am glad I did it. I went again yesterday morning (I was too sore on Monday or Tuesday to do it), and I can barely manage to sit down because everything hurts so much, but I did it! If I can just get through the next few weeks trying to make mostly healthy choices and exercise, then I will be thrilled. Hoping to do another round of Whole30 when I get back from Texas! Only time will tell.