1. Our wonderful security guard for our building became an American citizen yesterday after seven years of applying (and half of his life spent in this country). He is one of the kindest and most outstanding people I've ever worked with, and America is so lucky to have him.
2. "Why We Should Stop Grading Students on Curve." I hate curves for the same reason the article notes: it arbitrarily limits the number of students who can excel.
3.  I watched King Charles III on PBS this week and I had some feelings about it. Although they were generous with Will's hairline, that actor was pretty spot on. WTF happened to Harry? Just, no. No charm at all. I WISH Kate was that scheming, but at least it made an interesting storyline for her. There needed to be more to the Harry love arc because I never even realized they were a couple for the longest time. I was caught off guard at times by the slip into Shakespearean-eque dialoge (I don't know the technical name for for it, but their phrases and cadence of speech would randomly change and sound Shakespeare Old Timey).
Spoiler: I also don't believe the queen is next to the king when he's crowned and Kate wouldn't be wearing that tiara during the coronation. All of that was NO. Also, Charles is way more qualified than Workshy Will or Too Keen Kate. PUHLEASE. Also, was Kate called Catherine II?? That would be a HUGE BLUNDER. Consorts don't get a numeral AND there has never been a Queen Catherine I. There was Queen Katherine (of Aragon) who was married to Henry VIII, but she wasn't queen in her own right so there is no numeral. But, really, I couldn't tell for sure (even after rewinding), but UGH that oversight best not have happened.
4. Speaking of Will and Kate, Pippa's wedding is tomorrow! I cannot wait to see what Megan Markle wears!!!!
5. Golden Girls Clue. I MUST HAVE THIS.
6. Speaking of Catelyn, I am not loving The White Princess nearly as much as The White Queen. I actually think Michelle Fairley is great in it, but the York ladies are lacking serious pizzazz and spunk. Bring back Rebecca Ferguson! I totally believed that she was ready to wreck anyone who crossed her. This new little queen not so much.
7. This is a good time to brush up on what impeachment is and isn't. Impeachment does not mean that the President is automatically kicked out of office. Bill Clinton was impeached but remained President and Richard Nixon resigned before the vote for impeachment.
8. I watched Mommy Dead and Dearest on HBO this week and GOOD GOD it was even messier than I knew from reading about it (you can read about it here). I cannot imagine what a nightmare that child's life was, and while I don't think murdering someone is the right decision, I don't see how else she could have escaped. I'm sure there is some degree of manipulation by Gypsy herself in this whole thing (she literally knows no other way to behave), but the entire thing is so horrifying. Her mother was truly her captor. I don't know what to think about the boyfriend, but those two seem like a tornado of mental health issues and instability. I also felt so terrible for the father and stepmom. They seem like good people who were pushed out of and away from Gypsy in order for her mother to keep up the facade. I'm glad they are back in her life and I hope they can rebuild their relationship while she serves time because they really seem to care about her.
9. Sparkling water might be making your more hungry?? NOOOOOOOOOOOOOOOOOOOOOOOOOOOOOOOOOOOOOOOOOOOOOOOOOOOOOOOOOOOOOOOOOOOOOOOOOOOOOOOOOOOOOOOOOOOOOOOOOOOOOOOOOOOOOOOOOOOOOOOOOOOOOOOOOOOOOOOOOOO.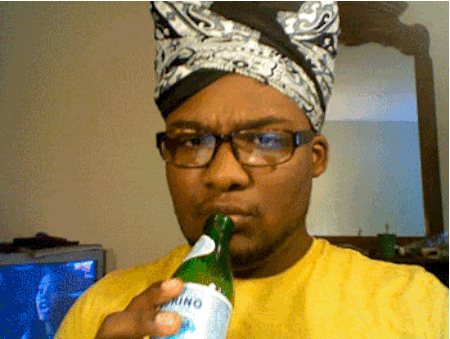 10. Twin Peaks on Sunday!!!!!!!!!!!!!!!!!!!!!!!!!!!! If you haven't seen the original series, then here's a summary. Please go watch it though, it's so delightfully strange.