I had such a low-key weekend that I'm not really sure what there is to write about. Nevertheless, I shall persist, and write on about nothing. I really have no idea what I did on Friday. Not a clue. I know I drank beer at one point and I had some cheese for dinner, but other than that I really don't remember. Must have been a very exciting evening!


I am feeling a bit more brain dead than usual because we the end of last week frantically trying to answer questions from a reporter for a story about us that will not be good. I've always had empathy for famous people because you can't control what people write and say about you. And, yes, many of them are very rich and with fame comes criticism, but I know it sucks. I've had a bigger dose of how it can suck since I took on this role because I'm more involved in media inquiries and responses.
It is so frustrating to spend a lot of time giving someone very detailed information and documentation only to see that it's completely inaccurate in the story. Then, it's further frustrating to submit a request for a correction and the person is like "nope." We are dealing with a few things now where the timeline is very central to the story, and one outlet reported it incorrectly (which made us look unresponsive to a serious issue) and now everyone uses that incorrect time line. So, we look like jerks despite having a pile of emails and meeting confirmations that show we responded quickly, but what can you do? You win some and you lose some.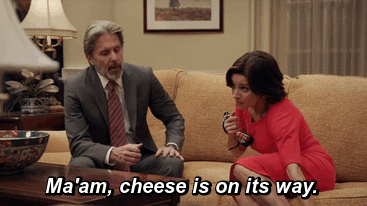 Trump's incessant whining about the media makes me batty because what did he think would happen? They're hard on Presidents – as they should be. You can't do that job with thin skin because you have no control. I would have a level of empathy for the office (not for him as a person) if he wasn't complaining ALL THE TIME. We get it. The media gets it wrong sometimes. Some of the media is biased against him (FOR GOOD REASON). Welcome to being President! It sucks to see misinformation out there and to know details were left out for the sake of a certain slant, but that is their right. I still respect and appreciate the role and importance of journalism in our democracy and lives. It doesn't mean I don't get frustrated, but I am at least smart enough to understand the difference between bias and fake news.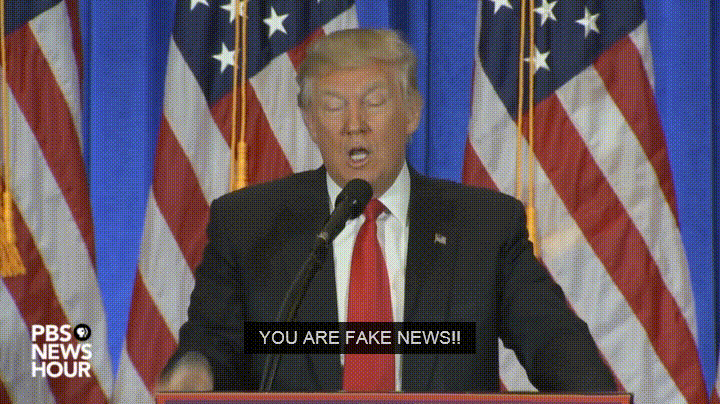 So, that's been going on. I worked on Saturday writing graduation speeches (a different one for each of our seven ceremonies) and that has been struggle city. I am not a speechwriter. I am not a creative writer. I write to convey information in a direct, succinct, and clear manner. My boss writes to tell a story because he believes that stories are what give people a chance to "see into a soul." And that's totally great and he's wonderful at it, but it's a huge challenge for me because that is just not how my brain works. For instance, I wrote a one page story about a student that I thought was a bit too long (in 14 point double-spaced type), and when he returned it the story was four pages.
So, that was an all day struggle. We are also having to cut his speech from 14 minutes to five, which, for a storytelling former English professor it is an actual nightmare. I honestly think his heart is broken. We are down to about nine minutes, but it hasn't been easy.
Thankfully, despite all of that speech writing strum und drang, I had something fun to look forward to on Saturday night – beer with Tracy and Matt! We met in Midtown at Rubicon Brewery where we enjoyed a tasty dinner and good beer.
I had the "Hangover Burger" which was tomato jam, bacon, arugula, a fried egg, and black pepper aioli. IT WAS AWESOME. I will definitely eat there again. After dinner we walked around Midtown a bit and came across a fashion show which was a fun surprise. Everyone is SO SERIOUS about fashion. MOST SERIOUS SKIRT IN  A CENTURY. Anyway, we eventually made our way to Fieldwork Brewing Company which was founded in Berkeley. We all tried their Galaxy Juice IPA, but it wasn't my favorite. It was too much like flowers in my mouth, but I would like to go back and try the others.
On Sunday I went to Orange Theory for the first time in about a month. So, that still hurts. It was a challenging partner workout (NIGHTMARE) and I got 37 splat points. I have never had over 20 before, so yikes on that. I thought I was just working super hard, but when I looked around most everyone else had about 15. One super fit little thing had three. THREE. Why is it so easy to be totally out of shape?? I felt like a train wreck the entire time, but I survived!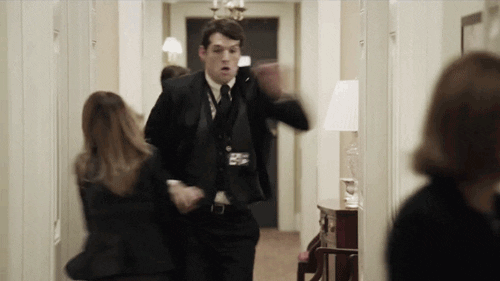 I spent the rest of the afternoon working on the speeches again. The fun never ends around here. By this time next week commencement will be over and hopefully we will all still be alive.