Woohoo Alabama! You may not be thrilled to have a Democrat in the seat, but your state deserves far better than Roy Moore representing you.
This man shouldn't have even been running for office, much less in a tight race for it. We have to do better, fellow white people. You can review the full exit poll results here.
I am having so much spiteful joy that one of the men who was denied a marriage license by County Clerk Kim Davis is now running against her for her job.
I understand that there are people who are sincerely morally opposed to a lot of things, but you cannot accept an elected position to serve the public if you refuse to serve the entire public. You can continue to be personally opposed to gay marriage, but you have to give people their marriage licenses. I don't see how that is any different than denying an interracial couple a license. I originally wrote this last night: "And if you don't see the similarities, then I am happy to introduce you to plenty of folks I know who believe that relationships between people of different races are a moral abomination." But, then, this story popped up this morning which perfectly illustrates how AWFUL AND HATEFUL PEOPLE ARE.
I wouldn't typically cite the Daily Mail as a source, but they have the examples of the comments they received. I really hate people sometimes.
I had a student try to blackmail me last week by telling me if I didn't do what she wanted she would go to the media.
I get this threat pretty frequently, but it's always interesting to me that students think I will suddenly panic and do whatever they want. Frankly, I would love a story to be published about all of the people who presented 425,864 ways to try and help you find a solution to the problem that you created yourself. You, sweet child, are your problem. You chose not to go to your class. Just because you now believe that you had to teach yourself (since you decided not to go to class to actually learn from the qualified person we hired TO TEACH YOU) doesn't mean you're entitled to a refund.
Our graduation ceremonies are this week, and we have four ceremonies starting on Friday morning and lasting through the day on Saturday. I received a call from an angry parent that our Saturday ceremony is "too early" and she's not sure that she will be able to come. I thought at first that she may live several hours away and is not able to afford a hotel for Friday night (which is a completely reasonable problem), but no. She lives here in town and may not come because it's "very annoying" to wake up that early on a weekend. The ceremony starts at 8 a.m., not at some truly awful time like five in the morning.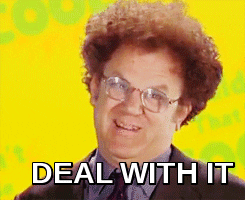 I sincerely feel for guests who have people graduating on Friday because you either have to take off work or miss the ceremony because you have the kind of crap job that doesn't give vacation or fires you if you're not there. I truly feel for those folks, but I have zero empathy for someone who can't be bothered to wake up a little early on a Saturday to watch her only kid graduate from college.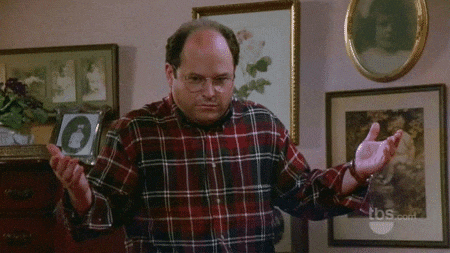 Outlander Finale!!
SPOILERS AHEAD
This season has felt like a hot mess, and the finale was no different. I cannot believe they mushed all of that into a single episode after we spent how many episodes crossing the ocean and watching Claire be moody in Boston??? I am glad that Geillis was in this season because I like the actress, but it still doesn't make much sense on the whole. As usual, it's super convenient that Claire has to dig out the pictures of the conveniently 200 year old baby to prove her point to Geillis who can now conveniently use said pics for DARK MAGICAL PLOTS.
I also don't understand Claire's statement that she was essentially drawn through the stones by an individual. Who drew her through that first time?? Anywho, the resolution of the plot with Geillis felt extremely rushed (like the entire season except all of those long ass days on the boat), and I wish she wouldn't have been so easily defeated. There is no central bad guy for us to focus on this season. Geillis is barely in it and Captain Leonard is a nothingburger. No suspense!
And just when you think they are headed back to the safety of Scotland, HURRICANE. I knew it was coming but I think Sari rolled her eyes so hard they almost fell out of her head. TOO MUCH. IT IS TOO MUCH PLOT. I'm going to keep watching of course, but I retain my right to complain. At least they've landed in the colonies just in time to get properly tangled in another revolution. I wish they had broken this book into two seasons. So much happened and very few plotlines had room to actually breathe and develop.
I know I use that GIF all the time, but it really is perfect.