1. I can't hear DMX's version of "Rudolph The Red Nosed Reindeer" without smiling. It's so oddly cheerful. Bless him for this. Mariah Carey better watch out, her Christmas Crown is in DANGER.

He should put out a Reindeer Ryder's Anthem.
2. The 2017 Hater's Guide to the Williams-Sonoma Catalog is out!!!!!!!!!!!!!!!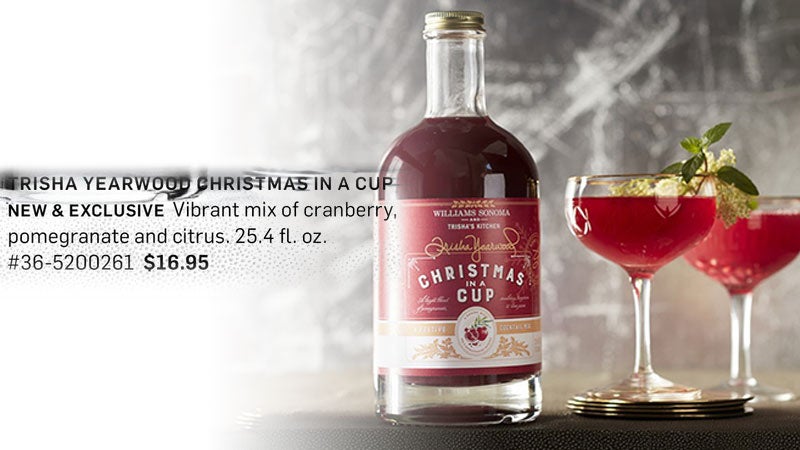 Price: $16.95
Copy: "Vibrant mix of cherry, pomegranate, and citrus."
Drew says: Excuse me, I was told NO COUNTRY SHIT in my catalog. This is strictly WASP territory, Trisha. You're out of your element. Go peddle your Christmas in cup back in Arkansas or whatever. Vibrant mix, my ass. A real hillbilly Christmas in a cup is just a roasted squirrel, a packet of raw grits, and a copy of the Duck Dynasty Christmas album (which really exists and is literally titled Duck The Halls) all whizzed up in a blender.
3. Reading Salma Hayek's article in The New York Times, "Harvey Weinstein is My Monster Too" made me ill. What a nightmare he is.
4. In that same vein: "This Moment Isn't (Just) About Sex. It's Really About Work."
5. Brunch recipes to feed a large crowd of inconvenient relatives!
6. I ordered this wool coat in "Darkest Forest" and it is SO PRETTY. I'm really surprised by the quality of it since J.Crew Factory can be really hit and miss (J.Crew period is really hit and miss with quality these days). I've been looking for a new professional looking coat to wear to work for a few years, and I am so pleased with the fit and shape of this one. It also has a comfortable amount of room in the shoulders and upper arms which I don't always find with J. Crew coats and jackets. Additionally, it's lined which is hugely important to me as wool tends to make me itchy. I got it at 60% off which puts it under $100. If you're looking for a gorgeous green coat, then watch for the next sale and get yours while you can!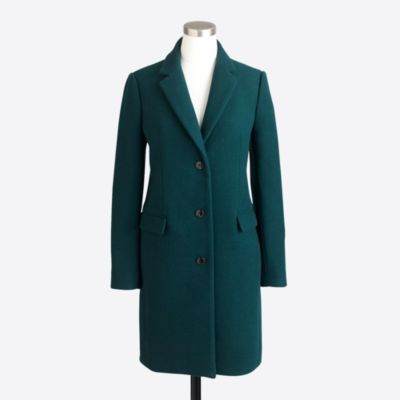 7. Go Fug Yourself FINALLY has their recaps of The Crown posted. Bless.
From the recap of episode 3: "Is there anything more terrifying than a Lascelles smile? It's almost worse than his frown. And I love it. He's wrong-headed and condescending, but there is something so HOT! RHETORICAL! FIREWORKS! about watching him dismember someone. He might be my soulmate."
My future aesthetic is 100% T.L. and his unamused hounds.
8. The New Yorker "Cat Person" story is something else. I truly thought it would end with murder. The fear was palpable. Also, as a 33 year old, I cannot even imagine being romantically interested in someone who is 20. No thank you. I can't even count the number of nasty names I've been called by men who I politely told that I was no longer interested in seeing them. I'm not a bitch because I don't want to spend my precious free time on you and your complaints about your ex-wife. I CAN SEE WHY SHE LEFT.
9. Additionally interesting is how nine men have reacted to "seeing themselves" in that story.
There was this moment of absolute sickness when I felt how Margot had essentially withdrawn her consent to move forward in her mind, but went ahead anyways, because of this pressure she felt from Robert and the concern for what he would think if she stopped short. It was illuminating and absolutely sickening to me. I hate Robert and deeply hope that I'm not him, but I think we — men — all are. —
Zachary, 30, product manager
10. Finally, a Happy Hanukkah [Chanukah] to those of you celebrating. I wish you peace, joy, and delicious foods fried in oil.