First off, today is one of the BEST days of the year. It is the first day of fall which means we are now at the furthest point from being in summer again. YEAH!!!!!!!!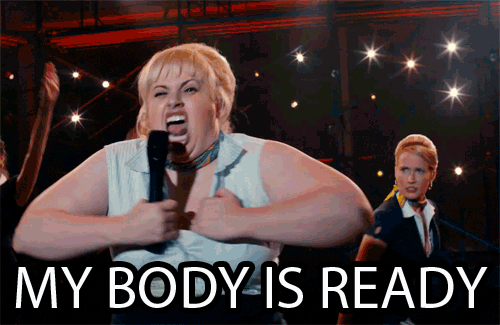 I have to move to Vancouver one day. I want a "hot" day to be 80 degrees.
Moving on. This is crazy long, but a few of you asked about how I use spreadsheets and about my binder when I travel, so here you go! I use spreadsheets for every aspect of my life and I honestly don't know how people keep up with life without them. Meal planning, race training, assignments at work, to do items at work, grocery lists, weekend errands I need to run and what I need to get at each stop, emails I need to send, packing, and specific things I need to do when I get home (unload the dishwasher, find X item, order a replacement card, pay a bill) all get spreadsheets They are my everything.
Planning Spreadsheets
After we went to Europe, I wrote a trip planning post that talks about how I plan our trips, but this section will cover how I use the spreadsheets to make it happen.
Once you've set your overall agenda (as described in the above post) and the big things that are your "must see" places, then I start getting the details down of each day. I start with an overview agenda like this (the Overall Agenda Sheet).
I research when things open, what requires a ticket with a specific entry time, how long it takes to travel between places, and what attractions are closest together and make the most sense to see on one day. I spend weeks on this. I move things around a lot, and often find that a lot of things have to be cut. I am constantly in contact via email with my travel group with questions like "Would you rather see 2 HP filming locations or Stonehenge," "If we do Borough Market then we need to cut the British Museum," or "How important is Notting Hill?"
I try to find the things that make the most sense logically (so we aren't wasting a lot of time traveling all over a huge city) and are things that are important to the majority of people. Anne was desperate to see Borough Market, so it was easy to make that decision because it was a top priority for her. You have to make sure people are brutally honest about what is important to them so you don't accidentally cut the ONE THING someone is most excited to see.
Once I get an overall daily schedule nailed down, then I start really getting into the details of the day (the daily agenda sheet). I figure out what is the logical order to see things in (based on what opens earliest and what is open latest), and start nailing down timing.
You will see that I have the time to leave the apartment each morning and how long it will take us to get places. It made it easy each evening when my group would ask what time they needed to be ready to leave because I could give them a definite answer. It also helped with planning because we could have a conversation about whether it was too early each day (and if we needed to cut some stuff). We agreed that we could sleep at home, but if they had said "It's my vacation and I don't want to be up before eight," then I would have made that work. Truthfully, I probably wouldn't take a trip like this with someone who wanted to sleep in a lot. To me, it's too much money spent to sleep the morning away (because by the time you get and get out the door it's practically lunch). And I LOVE to sleep, but I am not spending $1000 to fly to England to sleep. To me, traveling is an incredible privilege and I never want to waste a second of it (this is different than planning a trip for the purpose of relaxing and recharging – like going to St. Thomas for a week to chill on the beach).
I send the daily agendas multiple times to people for feedback. I want to know if it seems like too much or if someone has changed their mind about doing something. It's important to me that we are all on the same page and in agreement because we are all paying a lot of money for the trip and deserve to see the things that are important to each of us. Once we have all agreed to the daily schedule, then I send a budget (see below), and I start buying tickets online for everything I can. There were several places that we avoided long lines by having tickets in advance. I also liked that so many places had specific timed entries which also prevented waiting in a long line to get in somewhere. I never want to waste time waiting in a line or having to hang around a few hours until we can get in.
I take the daily agenda with me each day we are on the trip, and I will often set alarms on my phone (because I get totally wrapped up in what we are seeing and forget that we have a schedule). It does sometimes suck because you have to be the person to hurry people along (and tell them to eat faster) to get to the next thing, but that's the choice we made when we decided to do as much we could.
I know that this is not everyone's preferred method of travel, but I don't know how else to fit everything in when you have a group, a small amount of time to see things, and a lot to see. When we have more time in a city, then I will try to get all of the "must do" things in at the beginning so we have the last part of our time there to wander around and explore without any time restraints. I don't always schedule every city to this extent (in Oxford, the only thing on the schedule was the tour and the rest was just exploring).
Spreadsheets for Budgeting
The second most important reason for the spreadsheet is keeping track of costs. Once we have nailed down the daily agenda, and before I buy tickets, I send a cost estimate (see Cost sheet). This includes everything (except airfare) so that the group can see an overall estimated cost of the trip. This does not include gas, food, cost of public transportation, and souvenirs. Sometimes, we vote not to do something just because the cost is too much for how little time (or how low on the list) it is for us.
It is also helpful because I started booking this stuff this past spring, so it gave people plenty of time to pay for things. It also gives the group a chance to talk about if the places I've found to stay are too expensive. Sometimes you want a fancier place, but then you see the cost figured in with everyone else and change your mind.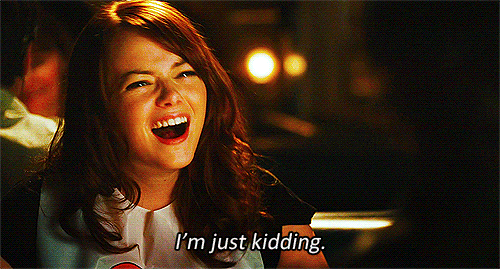 Having a plan and being able to buy tickets online not only saves money (there is usually small discount for buying in advance), but you start the trip having paid for almost everything already. When we arrived in London, all we needed was money for was food, gas for the car, and souvenirs. It made it much less stressful to plan financially because I had months to pay for things and didn't need much when I arrived.
Again, this is not for everyone, but I have found it to be much easier to travel when I spend months slowly paying for things instead of worrying about saving for a big chunk a change upon arrival. It's easier for me to swallow financially. I also recommend having someone look over your math. Doug always has to check my math when I plan our trips (he's a banker, so his math skills are top notch) because I sometimes make mistakes.
The Travel Binder
When I traveled to Alaska many moons ago, I posted a picture of my travel binder:
My binder isn't full of women, but contains all of the information I might possibly need while on the trip. I print off all confirmations emails for everything we are going to. This includes any hotel reservations, tickets to places or shows, and air reservations. If I've booked anything at all, then I print that baby off. I also print off any special instructions or directions from their websites. My phone has not worked at crucial moments too many times to rely on it for information.
I also print of the descriptions of all hotel, AirBnB, or VRBO rentals. The hotel info helped me get a refund when we arrived after a hotel had closed in Germany because nowhere on their Hotels.com page did it list a time that you had to be checked in by. It also helps in case the amenities listed aren't available (like that damn washing machine!). I print the AirBnB and VRBO listings on the day I book them so that I have a record if anything changes (because a web listing can quickly be changed to reflect that the thing you complained about never existed).
In addition to those thing, I also print off directions to places we will be traveling. It wastes paper, but, again, you can't always rely on having solid service for navigation. I printed off directions between places like Oxford to Gloucestershire, as well as directions in London to navigate to the play from places like the Tower of London. Thankfully, it was super easy to get around London, but I am still wary after the struggle we had in Paris (so many types of trains!). Anyway, I would rather have too much information than not enough. It also helps me estimate the actual amount of time it will take us to travel between places. I usually tack on 15-30 minutes of extra time to what the map route tells me because life happens and sometimes you get lost, someone needs a snack, people need to hit the bathroom for an extended period of time, or you can't physically fit your body on the first train that comes because it's 5:30 PM on a Tuesday.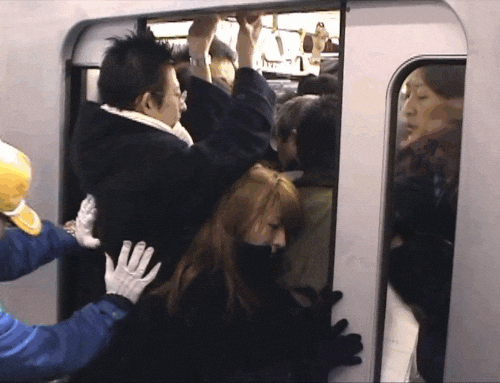 The travel binder also contains all of the daily agendas and overall agenda (see above). I don't always use a binder because it can take up too much space. For the last couple of trips I've separated the travel documents by city (or by day) into large brown clasp envelopes. This makes it easier for me to grab the info I need by day and stick it in my backpack. I then throw them away once we've finished that city and I don't need the information any longer. I am frequently surprised by how often the printed confirmations are necessary. I've gone to pick up tickets that don't exist on more than one occasion, and the confirmation saves me every time!
Packing
When it comes to packing, I use a spreadsheet to list everything I need. I honestly don't know another way to pack. I've been using this method since middle school, and it's never done me wrong. I change it based on where I'm going and what I need specifically, but a lot of it stays the same. I print it out, cross items off as I pack them, and highlight the things I will pack right before I leave (so they stand out more). Then I check over it one last time before I leave my room to make sure I got everything. You can see my list here.
For the medicine, I don't take a full box or bottle of those things. I usually take one sheet of the pills (like Mucinex) or put a few pills in a tiny plastic baggy (with a label of course). I keep them all together in a small bag so they are easy to find. I keep the Excedrin, Pepto, and Tums in my day bag so that they are always on me. I never want a day to be ruined because I'm sick to my stomach while out and about, so I try to be prepared. When I went to India I didn't take Mucinex with me and I had a bad cold that I couldn't shake for two weeks. I will never travel without it again.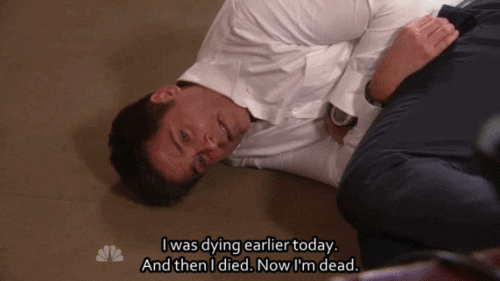 I will also make another list of things by bag. I list what I need to load in my backpack for the plane and what needs to go in the backpack during the day once there (water pouch, camera, extra battery, portable charger, rain jacket, medicine, sunglasses, confirmation emails for the day…). I take the backpack list with me on the trip and it makes it a lot easier for me to get everything together each night on the trip when I'm tired and not thinking clearly. I don't want to waste time scrambling around trying to remember what I need for a day in London.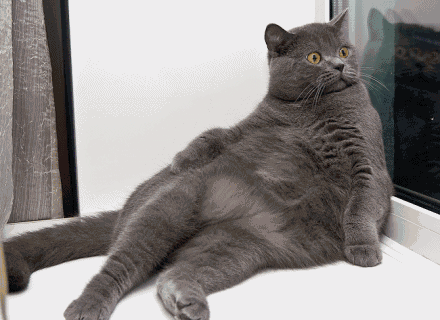 So, I hope that answered it. None of it is innovative, so if you have ideas, please feel free to share them!