I cannot WAIT to really talk about jury duty when it's all over. WHAT A RIDE so far. People are just simply incredible.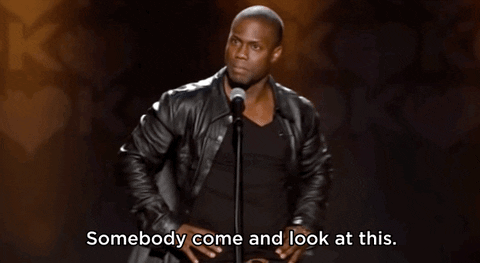 I am already terrified of going to prison in general, but I hope to GOD that I never end up on trial for something because the way people make decisions is terrifying.
I am SO PISSED about the news that Claire Foy was paid less than Matt Smith for The Crown. She is THE CROWN. I know that he is more popular across the pond and with Doctor Who fans, but while I would have recognized him as a face I had seen before, I couldn't have told you his name. I think this goes back not only the need for people to discuss salary, but also for agents and actors to renegotiate their salaries. Agents have to know what the other actors are making in order to act in the best interest of their client. Claire was on board before Matt, and her salary was likely negotiated before he was made an offer. Because he is a name, she should have been able to go back and get more based on what he was paid. That is the only way their will every be parity for women and actors of colors. SHE is the principle character, and while the producers have promised that going forward no one will get paid more than the queen, Claire will never have a chance to get paid what she is due (because she makes the damn show) since her seasons are up. RAGE.
I certainly hope this is the case for Olivia Colman. She has been cast for months, but we still don't have a confirmation on who will play Philip (rumors are it will be Hugh Laurie), so I worry that her contract and salary are already set. I guarantee that if the roles were reversed and Claire was the bigger star playing a supporting role as the consort, then Matt Smith would STILL make more than her playing the king as an unknown actor. I GUARAN-DAMN-TEE-IT.
Poor little Alan puked the other night and he was quite distraught over it. When Bardot was still here (SOB), I am not even sure that she knew when she had puked. She would be walking, pause very briefly, have a barf, then keep on moving like nothing happened. For Alan, I heard a weird little noise while I was asleep, and before I could even get my eyes completely open, Alan was running down the bed at me meowing frantically like his own little wahmbulance. He was so upset about it that he wasn't over it that evening. I called the vet and they said unless it happens again, then he should be fine, but it was a very dramatic 3:30 am wake up. He's a sensitive guy.
On Friday, my sister sent me a text that I had butt dialed her a few minutes earlier. I replied that I had not because my phone was plugged in and charging on my desk, and I had been on the opposite end of my desk on my office phone for the past 15 minutes. I looked on my call log and there was nothing, but she sent me a screen shot of her call log which showed I had called. HOW IS THAT POSSIBLE.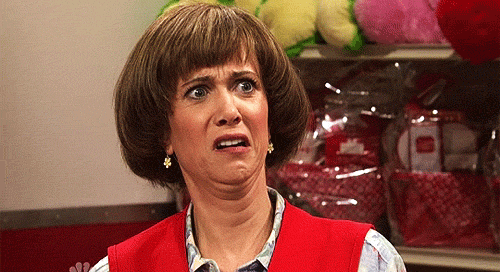 If you somehow missed the 60 Minutes interview with Betsy DeVos on Sunday, then you are in for a TREAT. All I can say is WOW this woman does not have two brain cells to rub together. I particularly love when she states that she hasn't "intentionally" visited poorly performing schools. Did you unintentionally visit them? Did your helicopter land in the wrong spot?? Did you get drunk and wake up in a shitty school?