I am still so appalled by the events over the weekend and the commentary since that I am at a constant level of SUPER RAGE. It's not a free speech issue. They exercised their right to free speech. They marched in the street shouting horrendous things and they weren't arrested for it. There you go – free speech in action. I am going to burn the place down if one more person explains to me that I don't get to complain about free speech . YES I DO. I have every right to express my anger at your stupid hateful words. Lauren Duca's "Thigh High Politics" column this week is about Charlottesville and I highly recommend reading it.
It infuriates me that I keep seeing the excuse of "Well, what about other hate groups?" or "What about the New Black Panthers." I don't give a crap about what the New Black Panthers are doing because they weren't the ones rioting in the street with torches yelling, "Jews will not replace us." They aren't responsible for millions of deaths in the name of racial purity. They aren't part of a race that has historically oppressed everyone else in this country. White supremacists are a scourge on our society, and it is up to white people to denounce them and stop empowering them. People of color and Muslims are constantly told to "police their own communities," so white folks, this is on us. Their actions are not defensible or excusable on any level.
(source)
I was genuinely surprised at the massive (at least on my social media) outpouring of defensiveness and negativity surrounding the Women's March in January. I did not see that coming at all. I am unsurprised by the fact that those same people have not managed a single peep about this Nazi nonsense. Women Marching = Shameful and Embarrassing. Nazis Marching = It's their right.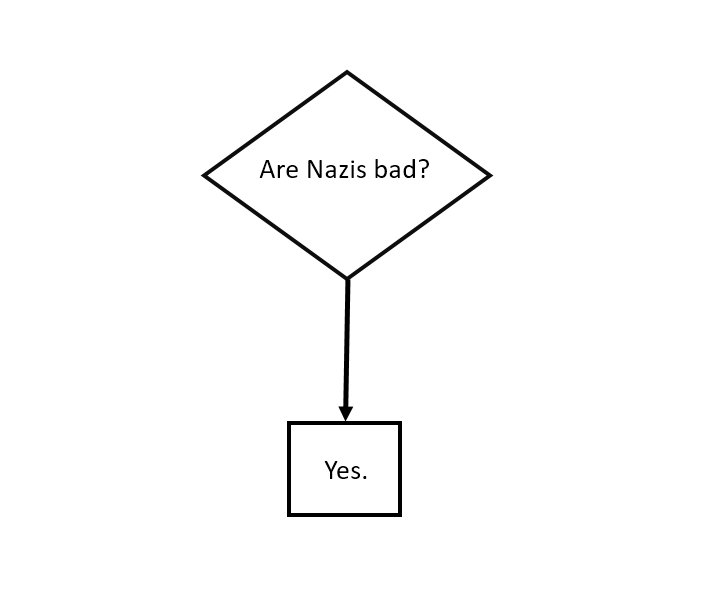 (source)
I am also not being "impossible to please" as I was told on Monday because I am pissed that it took the President 48 hours to specifically name and denounce the protesters and the ideology of white supremacy. Numerous Republican politicians immediately condemned the white supremacists directly on Saturday. They got it right.
The rhetoric of fault on both sides does nothing to halt the flow of these idiots and reinforces their belief that they are going to "fulfill the promises of Donald Trump." That is why his condemnation is so important and why it has to be immediate and specific. Shocking no one (except maybe David Duke who probably cried tears of white pride), he reinforced his relationship with the "alt-right" yesterday by insisting that there were some "very fine people on both sides." WHITE SUPREMACISTS ARE NOTE EVER FINE PEOPLE. STFU you cheeto-dusted asshole.
Also, a bunch of folks apparently blame Barack Obama for this situation. Yes, the ONLY person of color to hold the Office of President is responsible for your racist shitty ways. Okay.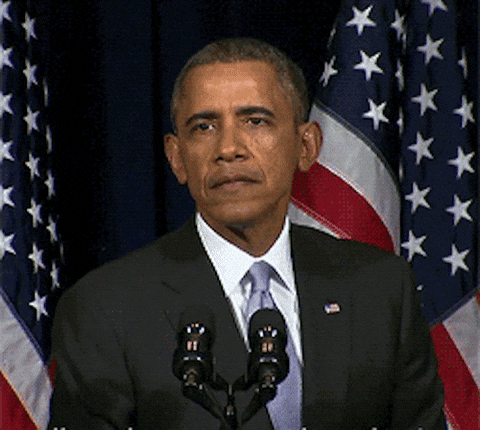 As a white person in America, I am frequently disappointed in myself in the numerous ways that I fail to support others. What happened on Saturday is who we are as white Americans. I'm not surprised that the ideals of white supremacy still fester here for so many delusional souls, but I am astounded at the number of people who can't even agree on a basic level that Nazis should not be welcome here. We lost over 400,000 soldiers in World War II to eradicate this ideology. Americans are supposed to hate Nazis. Their defeat is part of the fabric of our identity, so why is it so hard for people to just say that it is wrong? If they're not denouncing it, then I assume they support it considering allllllllllllllllllll of the other political issues they feel so completely comfortable commenting on.
Vice has published their latest episode, "Charlottesville: Race and Terror" for free online. I don't understand how anyone can watch this and not see terror, racism, bigotry, and hate. The first few minutes alone make me feel like I'm going to vomit from shame. Just listen to what the guy says about Ivanka Trump and Jared Kushner. Disgusting. I can't even imagine how terrifying that must have been to be the brave souls who surrounded that statue and stood up to these psychos. Those people are the real patriots.