Last week at work wasn't a particularly stressful or exhausting, but by the time I got home on Friday I was exhausted. I had not slept well for several nights because I was worried about our budget. Our new fiscal year started on July 1, but we didn't learn of our budget for this year until late Friday. Some years, the state didn't provide the budget allotments until SEPTEMBER. How do you operate for months without knowing your budget???? I SWEAR California is such a nonsense entity at times.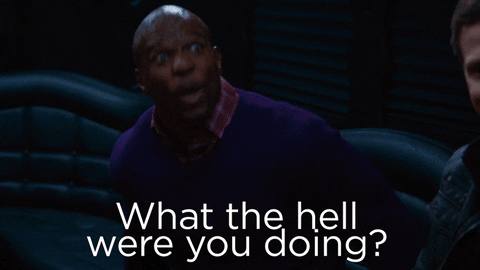 Anyway, I laid in bed running the worst budget scenarios through my head which turned out to be a real nightmare because it required a great deal of math which is always struggle city. Anyway, when I got home Friday I passed out on the couch for a few hours and woke up in complete confusion around 9 pm. Super helpful. I started Friends from College on Netflix. I had very high hopes for it because I love Keegan-Michael Key and Colbie Smulders. I also couldn't resist the instant nostalgia and warm fuzzy feelings associated with seeing Fred Savage on screen.
I finished the show while cleaning on Saturday and I found it to be overall irritating.

Key's character was so over the top and annoying that I wanted to throttle him constantly. Parts of it were funny, but there weren't enough of those parts to make it enjoyable. These people are all near 40 and they all act like teenagers – it was annoying. Watching people who refuse to grow up and take responsibility for their choices is not something I need to watch over the course of eight episodes.
I happy news, Sari and I FINALLY got to see The Big Sick on Saturday afternoon. I loved it!! It was charming, funny, and Kumail Nanjiani is a total delight.
He's a star!
We spent Sunday cleaning the house which wasn't the most fun ever. We haven't really done a good deep clean since we moved in and since our parents are coming this week, we figured Sunday was the time to get it done. We even shampooed our carpets. If you ever want to feel like a disgusting monster, then look at the water after cleaning your carpets.
SO GROSS. Anyway, the house is super clean now and I finally finished organizing my closet, so that's something.
On Sunday night we watched the GoT (OBVIOUSLY) and I am excited to see where all of this is going. Also, if you are several seasons or episodes behind, then that is YOUR PROBLEM. Someone messaged me yesterday griping about my "spoiler" in relation to  an Instagram picture and comment I posted about my Hodor shirt. It's been almost a year. That's on you. I didn't post that five minutes after we found out Hodor's fate, so GET OVER IT.
SPOILERS FOR EPISODE ONE
I am GREATLY worried that Euron is off to get the Dragonbinder to deliver to Cersei. She always seems to come out on top and I am WORRIED. I did get much joy over his "two hands" dig. Well done.
Ugh. Ed Sheeran. Is Arya gonna murder the hell out of him or what? His appearance really irritated me.
I am so happy that Dany is finally SOMEWHERE. Dragonstone looks way cooler than it did under Stannis and that throne is badass.
While I think Jon needs to listen to Sansa, I do think he made the right choice about the Houses of Umber and Karstark. They seem to be reduced to children, and showing them kindness when everyone else wanted them dead will hopefully seal their alliance for generations to come. Jon needs to up his concern over the Lannisters by about a billion though. Sansa is spot on with that assessment.
Arya, get your fanny to Winterfell.
Prayers for Sam at the Citadel. GROSS.
WHERE IS GENDRY?
It still feels super silly that these folks are squabbling over thrones when an actual army of the dead is descending up on them, but whatever I like their outfits.