The last few days have gone by so quickly that I am not even sure what happened. On Friday, we had a retirement party for a woman I work with. I am so sad that she is retiring because she is 100% badass. I've watched men try to push her around in meetings and she does not stand for it. Finding women like that to look up to isn't always easy, and it sure burns when you lose them. Treasure the awesome women you work with!
I worked Saturday morning, then Sari and I raced over to the Turn Verein for some Oktoberfest fun with Tracy and her family. We typically go at night, but this year they wanted to bring their kids, so we got to see a whole other side of the festival. They had little kids yodeling, all kinds of crazy music, and fun crafts. All of the little kids in dirndls and lederhosen were freaking adorable!
We had German sausages (except Sari who just had fries of the French) and then shared five desserts. It was an awesome afternoon.
I didn't dress up because I had to go straight from Oktoberfesting to watch our homecoming football game. We actually won which was very exciting for everyone. I didn't get home until after 10 and while it was a long day, it was a good one.
On Sunday I went to Orange Theory (barely survived), then cleaned house and went through my closet while watching Practical Magic. That movie is SO GOOD and I can't believe how many of my peers have not seen it. FIX THAT ASAP.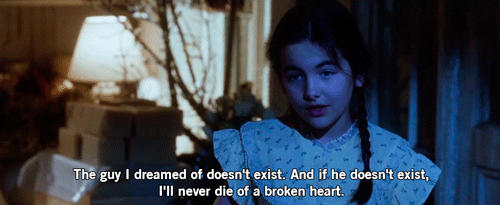 I went through a bunch of my work clothes that I have never worn or they never fit properly to send with one of my co-workers for her nieces who live in Santa Rosa and lost their homes. It's horrifying that people have lost their homes, but they've also lost their businesses and livelihood. I have a friend at work whose sister's hair salon burned down. She's found another salon to work at, but she lost thousands of dollars of tools that won't be replaced by insurance. It's hard to imagine how people start over if they can't even make money. It's still so unbelievable that so many people have lost so much.
Thankfully, the weather is supposed to deliver some rain this week, so I hope that helps. I don't know how the men and women who have been fighting these fires without a break have done it, but I know that we can never thank them enough for their service. You can support California firefighters through the California State Firefighters' Association and the families of fallen firefighters through the California Fire Foundation (or on Amazon Smile through the California Fire Foundation).
In less awful news, I started Mindhunter on Sunday night (no Outlander, WTF!) and I am loving it so far.
The guy who plays Edmund Kemper is such a perfect creep. It gives me the willies just to think about him.
Finally, on Monday, we celebrated the 50th anniversary of Martin Luther King, Jr. speaking on our campus. This was his last speaking engagement in California before he was assassinated just six short months later. I had the opportunity to hear Tavis Smiley speak twice and it was definitely the inspiring kick in the pants I needed to avoid (in the words of MLK Jr.) "when silence becomes betrayal." Tavis was an outstanding speaker and I felt very lucky to be able to hear him. I also ordered his book Death of a King about Martin Luther King Jr.'s final year.
We had events across campus all day and into the evening, and it was a truly inspiring start to the week. We have a lot of work to do, but the reminder that we can make a difference and that can effect change was a much needed message.