1. This week was my lovah's 33rd birthday.
2.  When I'm in a bad mood about running, this helps me get a move on.

3. Half marathon tomorrow. I'm totes ready.
4. Face Swaps. Kanye totally looks better in that couch than Kim did.
5. When I wasn't drooling over Four, I spent most of Divergent trying to figure out why Eric looked so familiar. A little Googling later, I realized he was nice guy Varro on Spartacus. That still gives me the sads.
6. Talking porcupine. If I heard that at night I would assume I was about to be murdered by furbies.
7. I couldn't sleep last night and stayed up until 4 reading A Song of Ice and Fire/Game of Thrones subreddit forums. Specifically this SUPER SPOILERY ONE (seriously, DO NOT READ if you don't want everything ruined) about that thing that happens with the Red Viper and that other thing that has to do with Tywin on the toilet. I didn't even think about that connection.
8. Also, where are the Kettlebacks and Moon Boy!!!! That's the best line in the whole series!
That gif has nothing to do with anything, it just makes me happy.
9. My coworker brought in chocolate strawberry cookies yesterday. They were amazing. The recipe is here.
(picture from here)
10. Colin Firth in a suit just makes me nervously fiddle with my hair and awkwardly giggle. He's just too much beautiful.
11. Poor Drake. His team lost and he has the sads, as documented through Twitter.
I know that face.
12. Also, brilliantly played.
13. Prince George, boss of the babies.
"He crawled with confidence; adopted a proprietorial attitude to toys and generally showed – in the words of one journalist who witnessed it – that he is something of a 'bruiser'."

Don't worry, George, peasant babies make me grumpy too.
14. And, most important, the royal buttons are back!! ALL THE BUTTONS!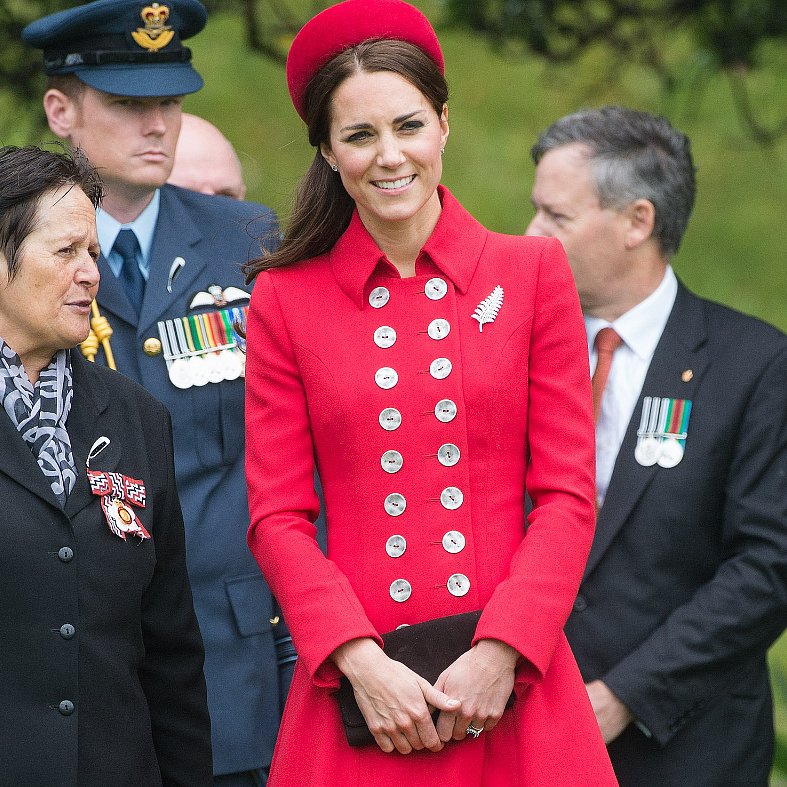 15. IS THE WEDDING ON SUNDAY?!?!?!