I'm not a screamer. Or a yeller. I would rather see someone I know and not get to talk to them over yelling their name in public. I get so embarrassed when I have to raise my voice.
On Tuesday I saw someone about my leg. I was pretty embarrassed about hobbling around work and explaining to people why I seemed so short all of a sudden (can't wear heels when you can't walk, people). He spent some time moving my legs around, poking various areas, and testing the levels of pain and discomfort as he did this. Then, he explained the problem:
Seriously, I understood none of the words. I wish at some point in college I had chosen anatomy and physiology classes over organic chemistry because I don't think understanding the structural formula of tartaric acid has been as applicable in adulthood as I originally hoped. So, he dumbed it down for me and basically my hip was "jammed" and it was causing distress to the nerves and muscles running down my leg. To fix it, he placed a hand on my hip and one on my calf then yanked just like when you need to rip a Barbie leg off (because sometimes those bitches had to learn lessons the hard way). My doctor was young and nice looking, so I tried to keep it together and maintain my composure.
But, that's not how I roll.
It really hurt at the time, but after some foam rolling and those little electric shock patches, my leg feels pretty damn good today and I can walk normally. Apparently, I just need to incorporate some more hip mobility exercises and stretches into my life (more being at least one since I currently do none) and everything should be fine. So hooray for not having a major problem or long-term damage.
My next set of screaming came last night.This week is student worker appreciation week in our office and each department has a day that they are in charge of. Our day is tomorrow and we are having an ice cream party with a "Thank You Dairy Much" theme (I came up with the theme and I think it's amazing and I don't care what anyone says). To bring this theme to fulfillment, I needed to get a large galvanized bucket (to hold the ice), cow balloons, and the food to campus. There's no easy way to do this since I don't have a parking pass and there's no way I'm riding the bus with all that crap.
So, last night, I met someone downtown for an improv show and I thought I would just drop all that crap off at the office on my way there. I opened the doors to the building with my key,walked in, and went to our offices and dropped everything off. As I was carefully creeping back to the doors through several minutes of creepy darkness in an old building (it was like Hogwarts at night and not in a good way), a security guard leapt out from behind a stairwell and yelled "STOP."
I don't know which of us were more freaked out, but he eventually pulled it together enough to tell me to "PLEASE STOP SCREAMING." It scared me worse than I think I've ever been scared. I could not calm down. Normally, when scared I just suck air and freeze (I'm probably pretty easy to kill), but this was beyond a level of terror I've known in a while. I did learn a valuable lesson though, if I open that door with just a key, a silent alarm goes off.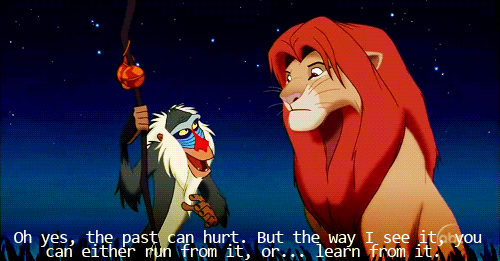 I hope I learned. I'm just glad he scared me after I dropped off my stuff because I was have been beyond angry if I had let go of those balloons when he scared me. Here's to a scream-free Thursday.