As the title indicates, I turned 29 again on Saturday. People kept telling me I was actually 30, but they don't know what they are talking about.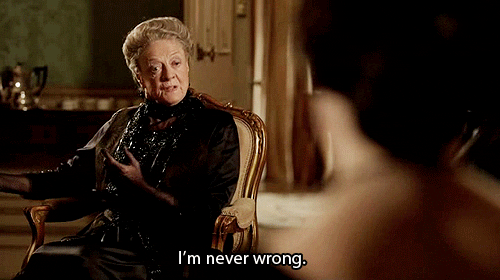 This post is very long but I don't care because I don't care. Anyway, my second twenty-ninth birthday kicked off on Friday at work with some lovely gifts and treats, and a perfect card from my only staff member who will get a raise this year.
She gets it. I also received a pair of Super Genie Microfiber Cleaning Slippers (so practical! Just like Pippi Longstocking's!) and a few balloons.
I never realized how much I wiggle and scoot around until every movement was greeted by the sound of a hundred balloons shifting about. Also there were cookies. I love cookies and I love my co-workers.
On Saturday my parents came to town to hang out and that night we headed to Top Golf for my birthday party that my wonderfully kind friends organized. It was a hell of a good time. It was one of the best birthdays I've ever had. Unsurprisingly, we got started with a little bit of golf.
And then we had a wonderful dinner. Like the Kimye wedding, it was a feast for "the most remarkable people of our time." If someone can consider Kardashians remarkable in any way that isn't "remarkably ridiculous," then this crew certainly qualifies.
TATOR TOTS. Also, there was craft beer queso which tasted like heaven on those tots. I couldn't get enough of them.
Seriously, so many tots were consumed. Post-tots, I got a birthday surprise. Nope, not Taylor Kitsch, but close.
Every lady needs a big ol' balloon hat. Then, it was time for the most important part of any party. CAKE TIME!
Donut cake!!! All my favorite things. I was a good birthday girl and helped feed my poor pregnant friend. Gotta get that baby those extra calories.. I also didn't even mind that the cake was in the shape of those inaccurate numbers. We also had a billion delicious mini bundt cakes and cupcakes that I will continue enjoying for several days more. It was quite the delicious birthday. Then, we took a million more pictures together because duh.
And then my dad decided he wanted to be in the photo too.
We didn't even know he was back there. Such a sneaky man. As our golfing rounds ended, it was time for the most awkward part of all birthdays: opening gifts while everyone stares. I received several wonderful bottles of wine, chocolates, membership to the most important society on earth, and a grumpy cat shirt because I'm grumpy.
Then, my sister gave me the most shocking gift I've ever received.
BRITNEY BITCH!!!!!!!!!!!!!!!!!!! I still can't believe it. We probably won't go until after Christmas, but I don't even care because I'm so excited. After Top Golf, we went to Pinthouse Pizza and enjoyed a little bit more beer. Just a little bit. The most exciting part was that I finally got to have one of the Brewery Ommegang Game of Thrones beers, Fire and Blood. It was tasty.
I will go back there as soon as I can.
It was a perfect birthday and I couldn't ask for anything more. I feel very lucky and I'm so grateful for such wonderful friends and family.